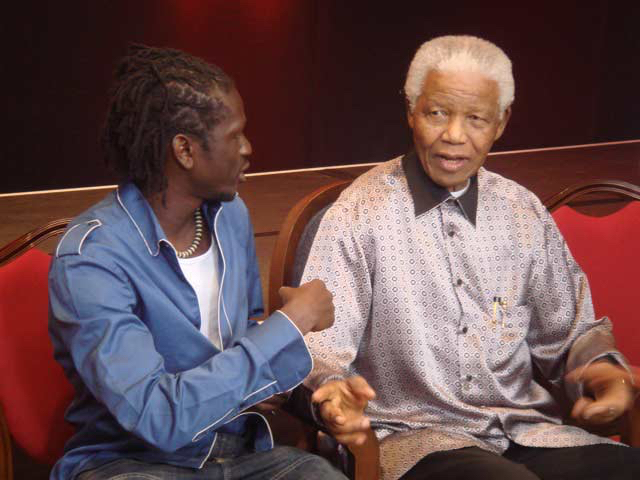 Born into the life of a child soldier in Southern Sudan sometime in the early 1980s (even he doesn't know the exact date), Emmanuel Jal overcame unspeakable obstacles to become a recording artist, humanitarian and entrepreneur.
In December 2010, Emmanuel Jal launched a campaign called We Want Peace ahead of 2011's historic referendum in Southern Sudan. The campaign was based around Emmanuel's song, also called We Want Peace. ATOM was responsible for securing funding for the music video and associated international media campaign from Humanity United, part of the Omidyar Group, which represents the philanthropic, personal, and professional interests of the Omidyar family (mostly associated with Pierre Omydiar, founder of eBay).
This was a multi-faceted stakeholder engagement project involving everything from public affairs at an international level to celebrity endorsement and media liaison. We secured coverage for the client on every single continent and in over 10 languages.
Now based in Canada, Emmanuel Jal continues his invaluable work. For an introduction to his incredible background and to hear how he was rescued from the life of a child soldier, his TED Talk would be a great place to start.