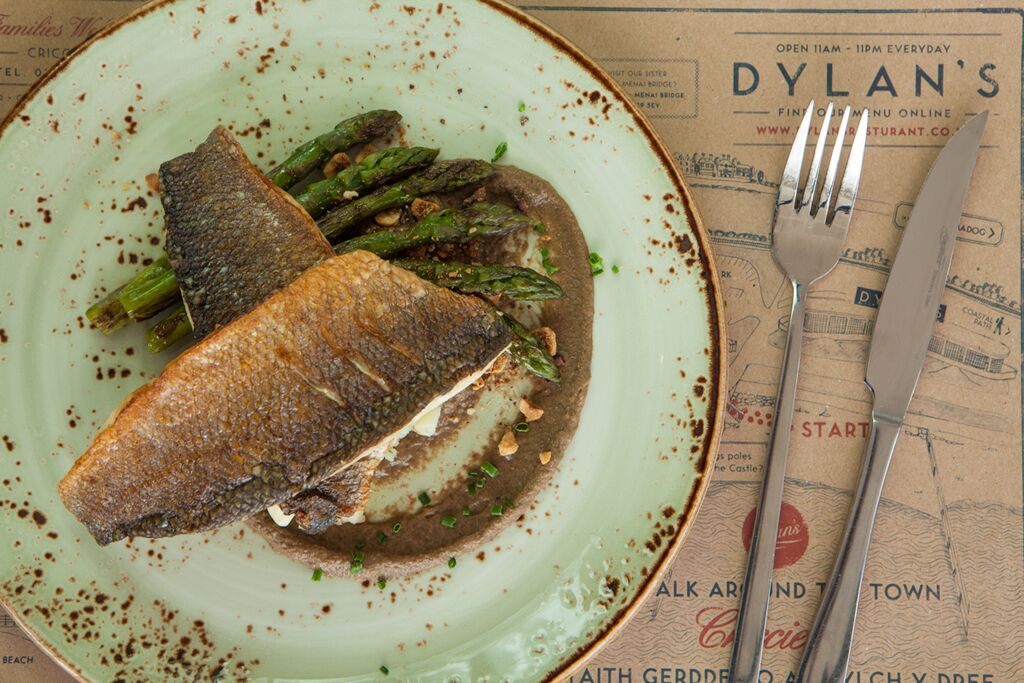 Dylan's is a family-friendly seafood restaurant business based in two stunning waterside locations – one in Menai Bridge, Anglesey; the other in Criccieth. It's fair to say that it's one of the region's most popular eating destinations.
We have been providing PR services for Dylan's since 2013, including media management, event support, and video production. We also carried out a stakeholder and community engagement campaign ahead of their expansion to Criccieth in 2015 and helped to deliver the official opening of the new restaurant. We are very excited about the business's ongoing expansion plans, and proud to be involved in the development of their retail line of sauces and condiments.
Dylan's is Michelin and Harden's Guide listed, and in 2015 the business was named as one of Seafish's top 10 Seafood Restaurants in the UK, crowned as the fastest growing tourism and hospitality business as part of the Welsh Fast Growth 50 list and was shortlisted for the Daily Post Achievement Wales Awards and the 2015 Wales National Tourism Awards for Best Large Restaurant in Wales. Needless to say, we are very happy to have them on our client list.
We love working with the company's directors and staff, but also (it goes without saying) love eating their food.
If you love fresh seafood and delicious artisan pizza, a visit to Dylan's is a must (booking recommended) www.dylanrestaurant.co.uk