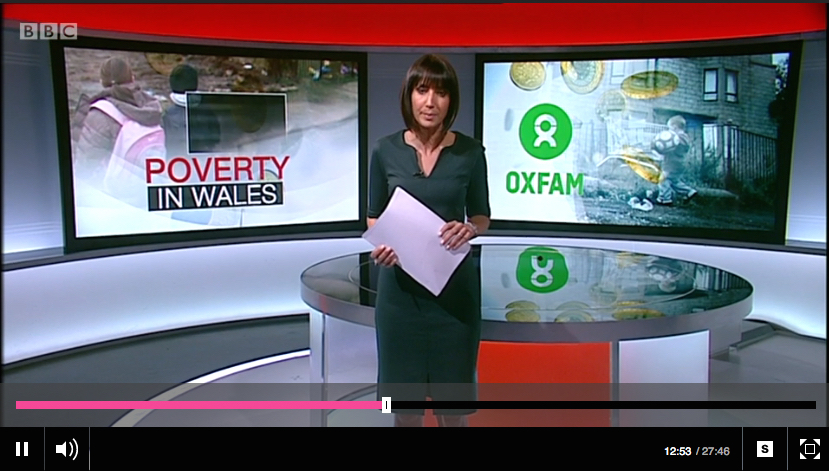 Oxfam Cymru works with local partner organisations all over Wales to help tackle poverty, disadvantage and social exclusion.
At the start of 2016, ATOM helped the charity celebrate the success of the three-year, £1.1M Building Livelihoods and Strengthening Communities in Wales project, funded by the Big Lottery, Unilever and Oxfam.
Oxfam's analysis had shown that the project had helped to change the lives of more than 1,100 marginalised people in the nine partner communities across Wales and had created a combined fiscal, economic and social return on investment of £4.43 for each £1 invested.
We were delighted to get the chance to help Oxfam Cymru shout about this success on regional and national media here in Wales and were proud to secure coverage across TV, radio, print and online.
It is worth noting that Oxfam Cymru attributes much of the Livelihoods Project's success to its use of the Sustainable Livelihoods Approach (SLA), a method of analysing and changing the lives of people experiencing poverty and disadvantage. It is a participatory approach based on the recognition that all people have abilities and assets that can be developed to help them improve their lives.
Oxfam Cymru has published a toolkit for any organisation wishing to use this approach. The toolkit can be downloaded for free here.